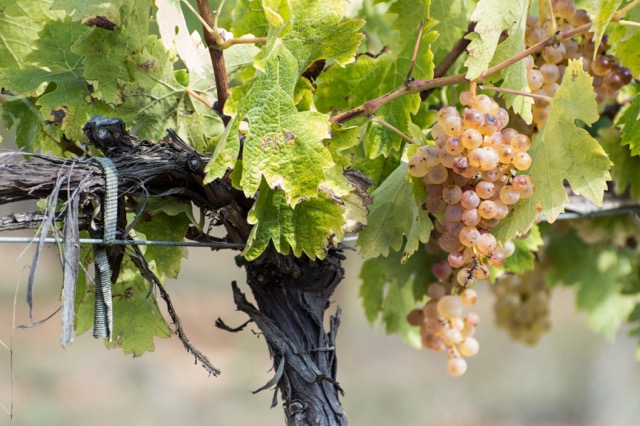 You can drink rosé any time of the year, but part of its appeal is an association with the months when warmth and light are abundant, colors more saturated, and oceans become swimmable instead of foreboding. The brevity of the season brings with it an intensity and awareness that it is not to be squandered or missed. This connotes something different to everyone - for me, it's dinners in our city garden.
When our building needed a new roof, we had to pull our garden up. It was a timeworn treasure of sea grass, lavender and roses hauled from the greenmarket, a place where we eked out extra seasons from aging cedar planters with wood planks and metal brackets. The new garden is a different species entirely. It's up to code, approved by engineers, and it can be dissembled and reassembled at will. It's exquisite, although we miss the well-worn character of the improvised.
While we were rebuilding, I read a book by the Belgian designer and antiquarian Axel Vervoordt called Wabi Inspirations, about the influence of Wabi aesthetics on his work. Wabi philosophy comes from Zen monks who sought solace and contentment in simplicity and restraint, monks who valued the beauty of imperfect objects in their most austere and natural state. Moved by the tranquility of Vervoordt's spare reflective residential spaces, I contacted the gallery about a Wabi garden bench. The images they sent suggested the aesthetic of the humble and decaying was not limited to objects from the East. It could also be found in a Spanish wedding bench, a French pew, or the 18th century Piedmontese farmhouse bench that now resides in our garden. The garden's porcelain tiles and the bench are precisely the same color, but that is where their similarities end. One is the result of talented engineers replicating the look of aged cedar; the other exudes the kind of gravitas that comes from centuries of weathering the elements, evidenced in its irregular veins and raw edges. The difference in the materials brought to mind how we measure quality and character in rosé wines, a category where color is often the only common denominator.
As with Wabi objects, the best rosés convey simplicity and refinement. They are unpretentious, yet have a story to tell, one with a beginning, middle and end. It might open with aromas of citrus and red berries, then offer a whisper of an impression of fruit on the palate, followed by a wave of refreshing acidity, and a long finish that speaks of either sea or stones, depending on where the vineyard is located. The wines will reflect their fruit source. A rosé made from pinot noir grown in Sancerre might be delicate, while one made with mouvèdre from Bandol is likely to be full of interior architecture.
Daniel Ravier, the winemaker at the iconic Bandol estate Domaine Tempier once told me that making rosé is easy, but making good rosé is very difficult. This is because what distinguishes a rosé is not the region, grape variety, or price, but the scores of small decisions made in the vineyard and the cellar long before the bottle is opened. Even though certain coastal enclaves have burnished the image of rosé as essential to summer idle, there are pockets of excellence the world over: Domaine Bernard Baudry in Chinon, Chateau de Trinqueverde in Tavel, Finca Torremilanos in Ribera del Duero, Robert Sinskey Vineyards and Matthiasson in the Napa Valley, to name a few standouts.
In Provence, exceptional examples abound from jewel box wineries such as Clos Cibonne along the coast, Domaine de l'Ile on the island Porquerolle, Saint Ser at the foot of Mount Sainte Victoire, and Domaine Tempier. Beware of popular brands that have increased production exponentially rendering the wine you fell for a decade ago less than delicious. Exports from the region to the U.S. have experienced annual double-digit growth for more than twelve years. Some producers have cashed in on the strong trend at the expense of quality. Also, if a rosé smells of marshmallow, candy, pineapple or banana, or if after the first sip you perceive a chemical taste or hollowness where the flavor should be, throw it out. It's either made from inferior fruit or has been manipulated in the cellar. Once you do find a rosé that pleases you, stock up early. The coveted ones disappear quicker than June roses.
When it's warm outside, I pair rosés with simple no-cook dinners, such as beef carpaccio inspired by the Roman chef Sandro Fioriti. Ask your butcher to slice beef tenderloin into carpaccio. Arrange the carpaccio in a single layer on individual plates or a large platter. Top the beef with generous portions of shaved parmesan, shaved celery, and finely sliced cremini mushrooms. Finish the dish with salt, pepper and a drizzle of olive oil , and serve it with your favorite market salad and crusty bread.
Wishing you a peaceful summer.